We all know portion control is key to your weight loss journey.
For Leon, growing up on a farm meant you were "taught to eat everything on your plate", resulting in an early struggle with his weight. 
Fast forward to his twenties, Leon moved to the big city and found himself surrounded by an abundance of fast food. 
During this time, Leon's weight climbed to a high of 125 kg. He says his diet consisted mostly of pizza, spaghetti, a lot of oil and saturated fats.
"I had a lot of difficulty with portion size. My body didn't know when enough is enough. I seemed to over eat more when it was bad food."
Nothing a whole foods recipe can't fix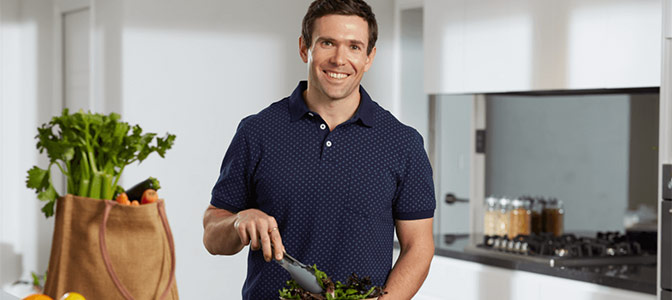 After Leon and his wife tried one of our recipes, Leon said he felt instantly content.
"My body just doesn't do that on it's own. Eating from the five food groups, I felt fuller for longer."
"The food tracker really helped because I know at the end of the day what I can eat for dessert. The chart also helps by reinforcing your good behaviour."
He believed the CSIRO Total Wellbeing Diet was something he could stick to, unlike other diets that left him feeling hungrier at the end of the day, and stick to it he did, losing 35 kg in the process! 
*In 2 years. Individual results may vary. 
Using Program 2 to stay on track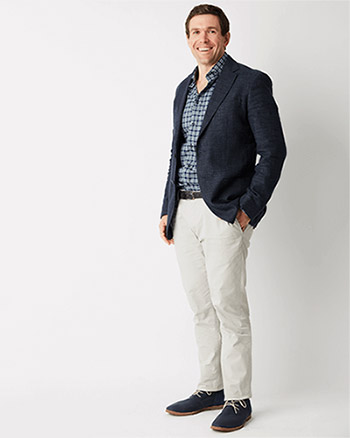 Having completed Program 1 and reaching his goal weight of 90 kg*, Leon originally gave the CSIRO Total Wellbeing Diet a break. However, he soon recognised he was slowly slipping back into old habits.
Leon's new goal is now to maintain his weight. Rather than falling into a dangerous cycle of fluctuation, Leon signed up for Program 2 and adjusted his diet plan to allow for a little bit more for each food group. This allowed him to stick to a plan that suited him and stay in control with access to the online tools.
"I want to maintain my weight into the future and never let it get the better of me again. I know how easy it is to slip into bad habits and there is so much publicity around eating unhealthily so it can be hard to maintain. But with the CSIRO Total Wellbeing Diet, I think I can do this." 
Going the extra mile
Since losing the weight and completing the 12 Week Program, Leon found a new love for all things exercise. With his new found energy, vitality and mobility, he unearthed exciting talents that pushed him forward, encouraging him to enter running events and even triathlons.
"I feel great. I would never have imagined doing this at any time in my life, but now I have the opportunity to. To compete with people that are young, fit and healthy, really makes me feel good."
Leon's top tips
You need to find the plan that's right for you. If you think it will work, give it a GOOD go and try to stick to it. You don't need to change everything you do, just curb your behaviour. You can be happy with what you eat and still do the diet. 


Don't forget to exercise. You will learn to enjoy exercise more and more once the weight starts to leave you behind, your clothes size will reduce dramatically and your posture will improve.


Remain committed and really look deep into what you are eating. If you are overweight there probably is a reason. Look at what the CSIRO Total Wellbeing Diet can offer and learn about what things you may be doing wrong with your weight. It might be alcohol, portion control, eating from the food groups. If that's the case measure your food, lower the alcohol. I have tried a number of diets and I have exercised heavily in the past without any results. If you stick to the CSIRO Total Wellbeing Diet, you will lose weight. I have proven it and you can too. And if you do it correctly the weight will come off quite fast.  


With the diet you have the opportunity to eat what you want as you can determine their unit count. So you can eat similar things to what you ate before the diet but you just need to limit their intake. I still eat chocolate and drink beer and wine; I just moderate it as an indulgence in the plan. So this doesn't take much more time, just more discipline.