Carbs tend to get a bad rap in the dieting world, but the truth is this macronutrient plays a vital role in health and weight loss. You just need to pay attention to the amount and kind of carbs you're consuming. 
Enter, glycemic index or GI.
The Glycemic Index (GI) is a tool that measures how carbohydrates affect blood glucose levels. It then ranks the quality of carbohydrates based on this score. If something is ranked as low GI, it means it's digested and absorbed more slowly and hence, is a better choice. On the other hand, a high GI carb is absorbed quickly, which causes a spike and sharp crash in blood sugar levels (think about that quick hit of energy you get from the cookie jar at 3 pm, followed by the even quicker fogginess and slump afterward). 
Low GI carbs help keep your energy levels steady and balanced throughout the day.  
Try one of these low GI recipes today: 
Tofu with Vietnamese coleslaw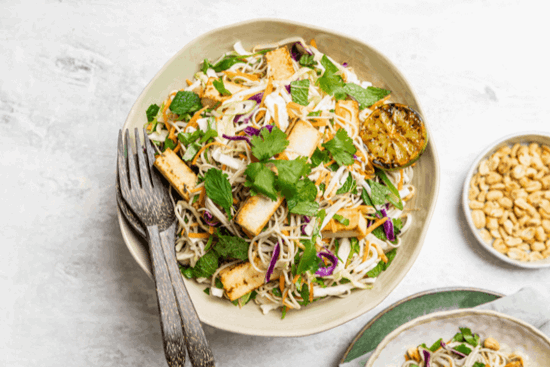 This quick and easy lunch recipe is packed with low GI foods like tofu, veggies and soba noodles for a delicious meal that will keep you energised all afternoon. 
Recipe: Tofu with Vietnamese coleslaw
Vegetable dahl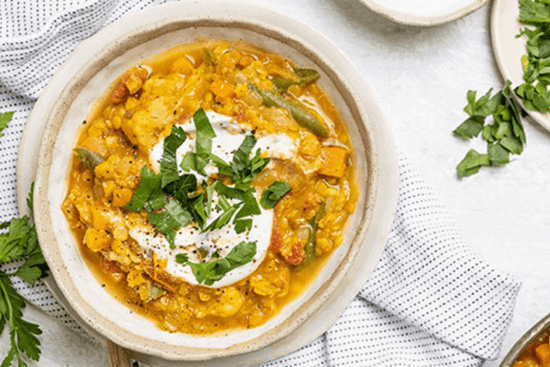 Red lentils are low GI and high in protein. This veggie-packed dahl makes for a nourishing dinner, and the best part is you can make a big batch in one go to enjoy throughout the week.  
Recipe: Vegetable dahl
Tofu sushi bowls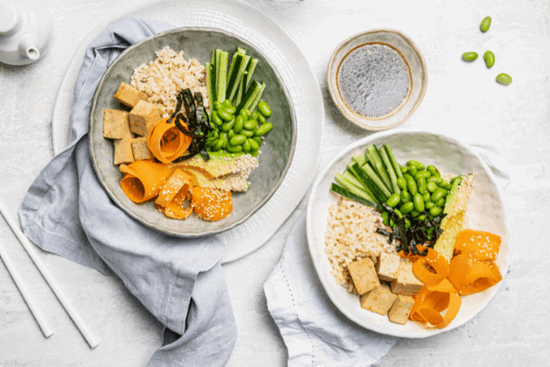 Full of low GI ingredients, this fun and flavourful lunch recipe delivers the nutrition and taste of sushi in a super simple method.  
Recipe: Tofu sushi bowls
Lentil & kale stew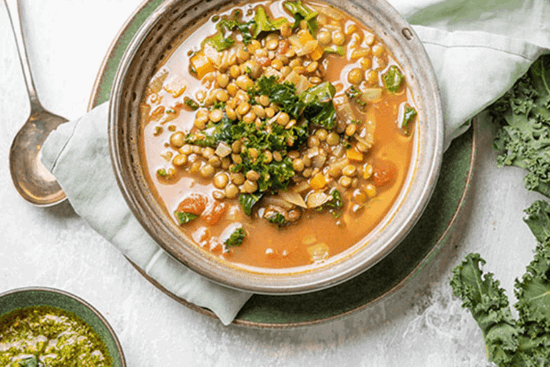 This stew is a simple weeknight recipe the whole family can enjoy. Plus, like the Vegetable Dahl, this recipe is perfect to make in a large batch to save for later. 
Recipe: Lentil & kale stew
Read more about this topic: