Craving a healthy chocolate hit? We've got you covered. The CSIRO Total Wellbeing Diet features hundreds of healthy indulgence recipes that will satisfy your sweet tooth and quench your chocolatey cravings.
Check out some of our top healthy chocolate recipes that the whole family will love (as long as you're willing to share 😉)
5 Healthy chocolate recipes
Black bean and dark chocolate brownie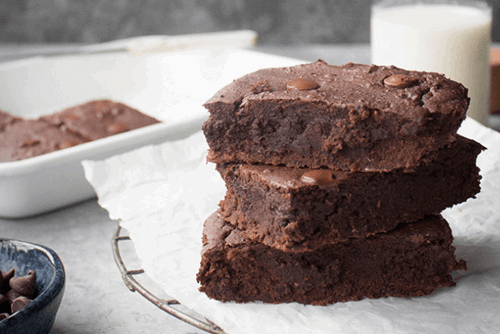 These brownies are one of our most popular dessert recipes, and offers some great sneaky health benefits — just don't tell the kids! Thanks to the addition of black beans, you get a hit of fibre and protein to go along with the chocolatey decadence!
Recipe: Black bean and dark chocolate brownie
Dark choc raspberry bliss balls
This new recipe from our Protein Balance Power meal plan has quickly become a member favourite, and it's easy to see why. The recipe doesn't take long to make, the ingredients list is short and you can make 36 of them in one go to keep for up to 10 days! Three balls is a serving, so if you prefer not to share (we get it!) they also freeze well, making them an even sweeter addition to your fortnightly shopping list. 
Recipe: Dark choc raspberry bliss balls
Dark choc and date loaf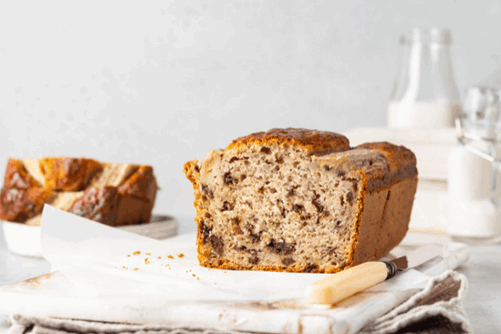 This loaf is a great recipe to make when you have company, or even just to enjoy on your own with a hot cuppa. The dark chocolate offers a nice balance to the sweetness from the dates, bananas, maple syrup and apple puree. If you're able to resist finishing the whole loaf in one week, you can freeze individual slices for up to three months – just thaw in the fridge overnight and toast to warm before serving.
Recipe: Dark choc and date loaf
Banana choc-nut soft serve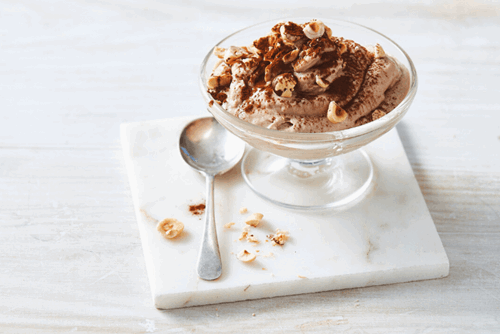 Did someone say healthy ice-cream? Yes, please! Using only five ingredients, this 'soft serve' is sweetened with bananas (which totally counts towards your daily fruit intake), as well as an indulgent touch of hazelnut-and-chocolate-flavoured spread.
Recipe: Banana choc-nut soft serve
Choc hazelnut strawberry toastie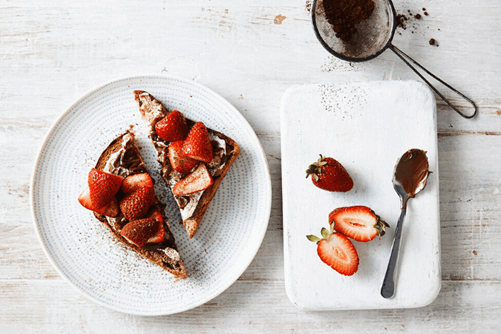 Everything about this recipe just sounds so right! From the indulgent richness coming from the choc hazelnut spread and cream cheese, to the freshness of strawberries and the extra touch of sweetness from the fruit bread! Quick and easy to whip together when you want that fast hit of chocolate, this toastie is sure to become a family-favourite. 
Recipe: Choc hazelnut strawberry toastie
Read more about this topic: