"New diet starts Monday" is a familiar phrase to anyone who's wanted to lose weight before. For Social Work Support Officer Deb, this line was a weekly mantra. But without any tools, support or guidance around eating for weight loss, Deb would quickly give up and give in to her cravings.
Fed up with how she looked and felt after years of overeating and saying yes to unhealthy cravings, Deb signed up to the Fast Start Program. Not only did drinking meal replacement shakes for the first three weeks of the program help Deb achieve significant early weight loss, but they helped her kick her cravings to the curb!
Starting Weight: 102.3 kg
Current Weight: 83.4 kg
Total Loss: 18.9 kg*
*In 12 Weeks. Individual results may vary.
Deb's Story  
Describe your life before joining the CSIRO Total Wellbeing Diet.
As the Total Wellbeing Diet quiz stated I am a Craver, which meant I would crave certain foods – particularly hot chips and carbs. I was always lethargic. Every weekend I would say I was going to start a "diet" on Monday and this time it was for real. But because I had no tools or support I would sabotage myself by saying this isn't working and go get some hot chips and think well next week I will try a better diet. Basically, I would do very little – if any – exercise. I spent most of my time sitting watching TV when I was at home.
What was your moment of truth?
I got to a point where I was no longer happy with how I was feeling or looking. I would wake up in the morning and the first thing I would do was yawn and roll over and go back to sleep.
I never had any energy or motivation to exercise. My partner would ask if I wanted to go for a walk and I would try to come up with excuses as to why I didn't want to go: it was too hot, too cold, my knee hurt. I always felt bloated and unhappy.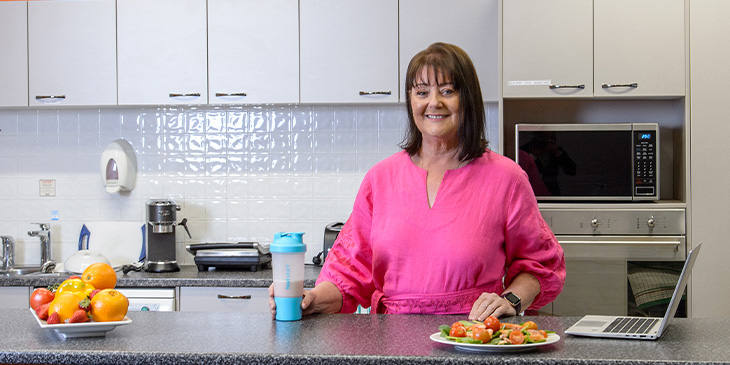 What were the most positive aspects of using the Fast Start Shakes and the Total Wellbeing Diet?
The Fast Start meal replacement shakes were quick and easy to do, and they were actually really tasty and very filling. The tools you have available to you on the website and app are so helpful and easy to use. It's also reassuring to know that you have someone at the end of an email should you need to clarify anything at all.
Did the Fast Start Shakes help curb your cravings?
Yes they did, they were very satisfying. And because I was so motivated in losing the weight and had such a great weight loss at the beginning of the program, I was focused on continuing my weight loss journey and didn't have any cravings. I just knew if I was going to make this work then the cravings were no longer an option. Yes, there were times when colleagues at work would get takeaway for dinner, including hot chips. And while they smelt nice I was determined to not go back to old habits and so always made sure I had prepared my Total Wellbeing Diet meal.
How did you find the transition from the Fast Start meal replacement shakes to the Total Wellbeing Diet?
I found the transition really easy and looked forward to it. However I was worried at the start that I would stop losing weight when I transitioned fully, but that wasn't the case. Yes, the weight loss slowed down but I came to realise that isn't a bad thing.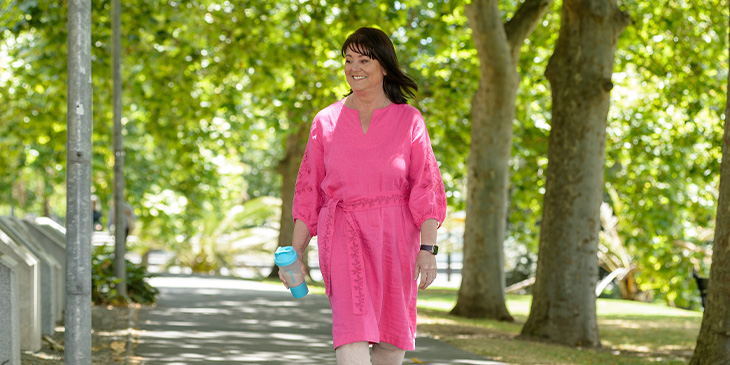 How do you feel now, both mentally and physically, after your weight loss?
I feel good about myself, no longer embarrassed about how I look. I have so much more energy now; I have gone from sitting on the couch at any opportunity I got to now being active and on the go. I enjoy going for walks, being outdoors as well as dragon boating on a Saturday morning.
What is the biggest lesson you've learned from your weight loss journey?
I no longer use the term "diet" – I now look at it as a lifestyle change. I also have a greater understanding and respect for meal sizes and what a serve is. I now use the term "less
is more" when preparing meals. Prior to doing the Total Wellbeing Diet, every diet I looked at was counting calories and that put me off at the start. Now, I can look at something and have a good idea on how much of a serve that is, which is so helpful.
What advice do you have for others trying to lose weight?
Plan ahead, be prepared, utilise all the tools available to you – they are your accountability. Remember there is no better time to start your weight loss journey than now!
Deb's day on a plate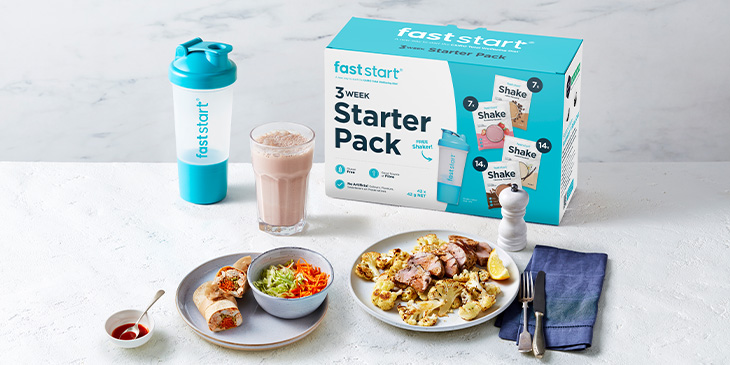 Breakfast: Yoghurt and berries
Lunch: Pita pocket filled with salad
Dinner: Protein with either salad or veggies